Online Document Translation Service
Translate.com provides 100% accurate sentence and document translations between 110+ language pairs. Our certified experts can easily translate any type of medical, legal, marketing, and other content to help impress your international customers and take your business to the next level.
Whether you need a letter, email, tutorial, template, technical manual, online content, marketing collateral, or any other text translated, rest assured our service will do it on time and on budget.
Order document translation From $0.08 per word with fast delivery
Translated by a professional
Expedited turnaround available
Delivered in editable format
Free revisions included
Why Choose Our Document Translation Company
Affordable rates

We have automated most of our processes to offer the best‑in‑class prices on professional document translation.

Guaranteed quality

We are so confident in our quality standards that we provide a 100% quality guarantee and offer free revisions.

Fast turnaround

Our expertise allows us to translate large volumes in hours while ensuring they are highly accurate.

Wide variety of languages

Covering 110+ language pairs, we can deliver translations in up to 5 language pairs in a single order.

Translation memory

This self‑learning tool matches and reuses already translated content segments, so you don't pay twice for the same translation.

Custom services

Our professional document translation services are flexible, and we can offer custom services upon request. Please get in touch for details.
WWe Care About the Privacy of Every Single Client
General Data Protection Regulation
Data Encryption and Access Control
Customer Reviews
Since our start two decades ago, we've helped countless businesses build bridges to overseas markets. Read what they say.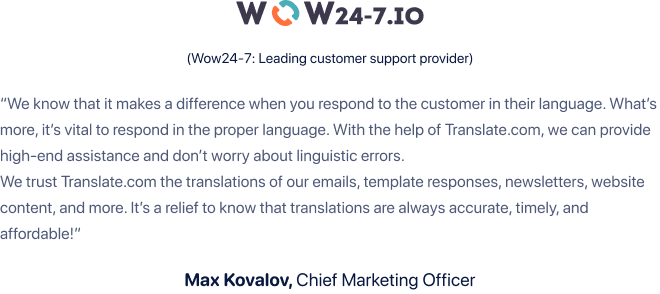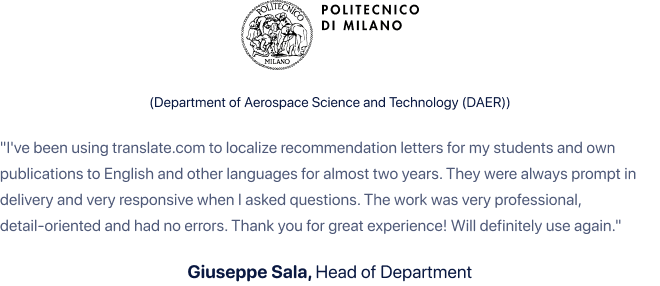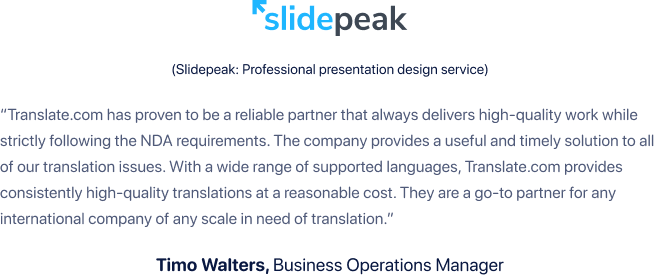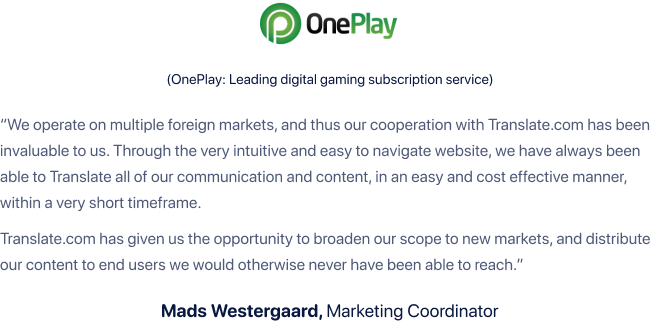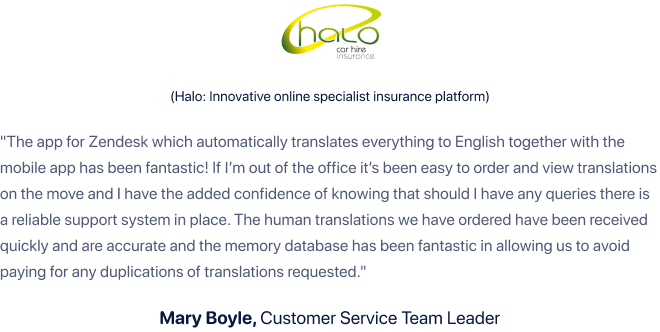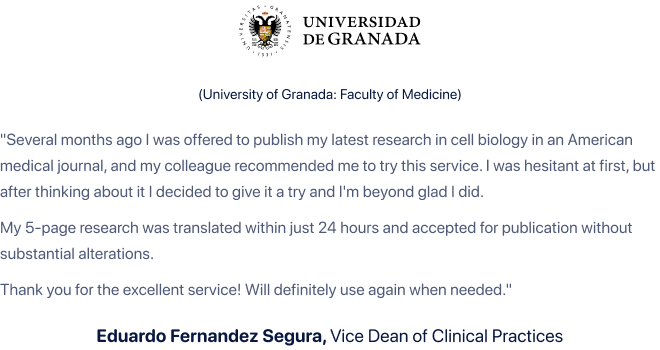 Volume discount: $0.04/word
Our Professional Document Translation Services
Medical document translation

Our team of medical document translators has years of experience in all types of medical documents — from patient records to journal articles.

Business & finance document translation

Whether you work in the banking, asset management, fintech, or insurance industry, the right linguist will always handle your project.

Legal document translation

Our global team is familiar with all the nuances and subtleties of specific legal terms and processes these files with the highest levels of discretion.

Technical & scientific translation

With our document translation service, you will be designated a relevant expert capable of handling complex terms and specialized data.

E‑learning & academic translation

In case you need to translate your diploma or e‑learning certificate, we can match your file with a native fluent in the terminology of the field.

SEO, marketing & advertising

We have native‑speaking translators who specialize in translating copy for packaging, brochures, websites, newsletters, and other collateral.
Any other content you need to translate
If you would like more information on the other document translation services we provide, don't hesitate to contact us by clicking here.
Our Professional Document Translation Services
Certified translation might be required for personal and professional needs. This type of translation is usually required when submitting legal documents. Keeping the translation as accurate as possible is crucial. That's why our qualified team of translators will easily cope with such orders and provide you the top-notch service.
Our certified translation company is considered the best one on the market and has been chosen by hundreds of satisfied clients. Be the next one to entrust our professionals with your documents and receive impeccably accurate certified translation.
We know that the accuracy of translation is key when submitting documents. So our translators have all the skills and knowledge to enable your success.
How much does document translation cost?
Translate.com offers document translation services at a reasonable price. We've been able to offer you lower prices because we use automatization to help our linguists to translate texts faster. Document translation rates start from only $0.08 per word.
How do I translate a document officially?
To translate a document officially, you have to notarize it. Translate.com can help you translate any document that you then could take to your local notary and notarize it.
Where can I translate a document?
You can translate a document at Translate.com. Our document translation service supports all types of documents: pdf, doc, docx, google docs, excel, google sheets. Please use the order form to leave a translation request. We'll contact you shortly after regarding the price and deadlines.
I must find a fast document translator who can deliver quick translation services to me. Do you have any?
Translate.com provides professional document translation within 2 hours, depending on the language pair and the text length. A standard document is translated within 2 hours.
I have an English PDF document to be translated into Chinese, can you help me with that?
Translate.com can translate a PDF document from English to Chinese. Please use the order form to leave a translation request. We'll contact you shortly after regarding the price and deadlines.
How can I find out more about your document translation quotation and document translator rates? How are the document translation costs calculated?
To answer that question, please see our prices page. If you have an individual request or you haven't found the desired language pair, feel free to contact us at support@translate.com. We'll specify the rates and help find a competent translator for your language pair at a reasonable rate.
I'm looking for a legal document translator for a big project, do you work with one?
Yes, Translate.com offers legal document translation services and supports large projects. Contact us at support@translate.com, and we'll reach out back to you soon with an individual translation roadmap, rates, and time estimates.
Can I use your services to translate Spanish documents?
Yes, Translate.com supports Spanish alongside more than 110 language pairs for translation. We do medical, legal, business, and other types of Spanish translations on a regular basis because Spanish is one of the most requested languages with our clients.